Walter Makotore
The Government is leaving no stone unturned in ensuring a successful 2022/23 summer season. Buoyed by the record breaking winter wheat season whose foundations were based on meticulous planning and timeous execution, preparations for summer are now in full swing.
The Government through the MLAWFRD has left no stone unturned in the preparations for the main 2022/23 summer season with main focus on ensuring timely land preparation, farmer capacity building and distribution of inputs.
Inputs deliveries and distribution to farmers for the upcoming season has already started in earnest across all provinces particularly for seed and basal fertilisers.
A key development this year, which is likely to boast productivity is the decision by the Government to ensure that crops grown in various agro-ecological regions are those most suited to the requirements of the specific natural ecological region.
Accordingly, farmers in low rainfall areas will receive predominantly drought tolerant crop input packs (small grains, cowpeas, sunflower) which tend to perform better under low rainfall. To ensure all farmers are well informed and prepared the Ministry of Lands Agriculture Water Fisheries and Rural Development has launched various awareness and information products, which include roadshows, social media content, electronic and print media.
Farmers and stakeholders can now obtain information on these platforms in addition to their local extension officers.
Through the AARDS extension officers a total of 2, 450, 263 (77 percent of target for 2022) farmers have already been trained on various aspects of Pfumvudza, this is a significant improvement on the 1, 686, 483 who had been trained same time last year.
For the 2022/23 season the Pfumvudza program has also taken onboard the two metropolitan provinces Harare and Bulawayo, in these two provinces over 45, 000 farmers have already been trained The gathering of mulch and holing out is progressing well across all provinces.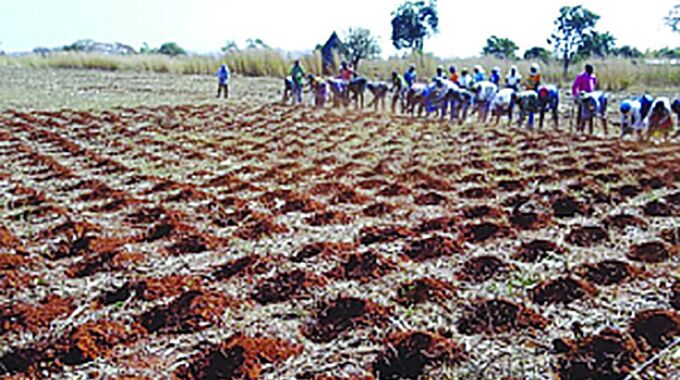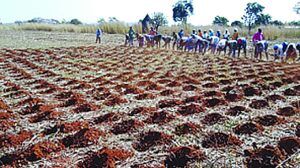 At least 592, 804 farming households have now completed holing out their full complement of 5 plots corresponding to a total area of 213, 114ha, the target for 2022/23 for Pfumvudza is 1, 1 million hectares.
The farmers are also embracing mulching as a moisture conservation technique, which is integral for the success of the Pfumvudza concept that aims to climate-proof rain fed agriculture. Already 274, 480 households have gathered enough mulch for their plots. The preparations for the upcoming 2022/23 are firmly on course and the country is primed to attain food self-sufficiency.
Walter Makotore, Senior Agribusiness and Marketing Specialist, Training Department AARDS